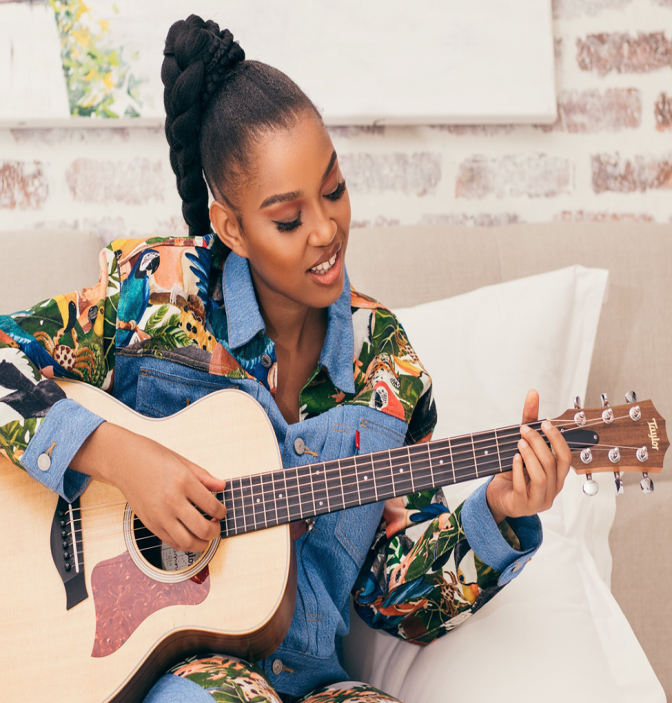 "Being a non-SA resident, this is the first time that I am nominated for the SAMA's and this is the only category that I am eligible for. This nomination is a gentle reminder to me that the mission is bigger! The rest of Africa and the world are waiting." Tweeted Berita after she found out she has been nominated for the best Africa Award against Buffalo Souljah, Davido, Wizkid and Sauti Sol which are some of the biggest acts in Africa.
Growing up Berita has been a music lover from a young age, she then moved to South Africa in 2011 to study and pursue music. Luckily enough when studying opportunities came her way, where she was able to play at events and that encouraged her to grab the opportunity with both hands and that made her felt belonging to South Africa and she has never felt like she is discriminated against as she focussed her career in South Africa but has performed around the continent, this nomination serves as an encouragement guard to make her do more than she has been.
Her vision is seeing herself on the billboards awards very soon, as she understands how big it is to get recognition from the SAMA's, as they recognised her work as a professional and her producers and co-writers. She further elaborated that, "Awards are amazing and I love them, I have been doing this for 9 years and what I love more is when I step on stage and I can see someone singing that song that I think takes everything to the next level."
In her own words "I say to every young person believe in yourself, believe you can do it things are better now. I mean 9 years ago when I started technology was not where it is today, now there is no need for gatekeepers if your talent is good and you are putting it out there on social media and you're performing, you can build your own journey."
Berita is very excited about bringing the SAMA award home and her upcoming music project is ready and will be released before the end of the year.